Mentors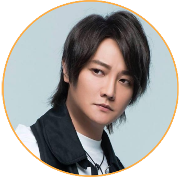 Judge RealChin
as ChillNoW music director
Taiwan Golden Melody Awards
Best Newcomer at Taiwan Golden Melody Awards
Best Newcomer Billboard
Best Band in Chinese Songs
Music Director of Baidu "音你成名"
Music Director of the audition "I Want to Make a Record"
Music Director of "Hunan Satellite TV-Super Dimensional Idol"
Band Member of FIR
Shanghai Artist Training Director of "Zhejian Satellite TV-Bee Girl Team"
Huayan International Music Singer
Warner Songs and Songs Copyright Author
Member of the Promotion Committee of the Taipei Cultural Affairs Bureau
Former general manager of Alfa Records
Founder of UTS International Music Colleg
Music Director of FUTURE IDOL RECORDS, Korea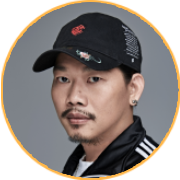 Judge Vincent Fang
A native of Hualien, Taiwan, born in 1969, Judge Vincet Fang is a Chinese pop music lyricist. He is good at dismantling the inertia of language use, re-watingre-writing the weight of words, giving them new meanings, weaving new textures and constructing post-modern new words. Since then, the modern new vocabulary style has subverted the traditional love writing scene of Chinese lyrics and opened up a new space for writing. He is also familiar with the thinking mode of the Internet generation, and he is good at visualizing text. His wild lyrics, full of graphic sense, and text editing like movie scenes, are the biggest features of his personal works. Its writing is unique, and the words between the lines are full of a strong sense of graphics and Chinese style.
Nominated for the Best Lyricist Award at the Taiwan Golden Melody Awards for 8 consecutive sessions (12th-19th), and won the Best Lyricist Award at the 13th Golden Melody Awards: "William Castle" and the Best Lyricist Award at the 19th Golden Melody Awards: "Blue and White Porcelain", the 26th Hong Kong Film Awards Best Movie Theme Song: "Chrysanthemum Terrace", and the 44th Golden Horse Awards Best Original Movie Theme Song: "Secret".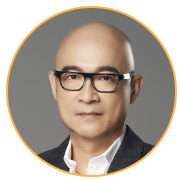 Judge Bing Wang
Well-know music producer in Taiwan
Served as the album producer of David Tao, S.H.E, ASOS, Yoga Lin, Naiwen Yang, Stefanie Sun and other artists and groups.
Based on Yoga Lin's "Mystery Guest" album "Color of your Eyes" and "To Hebe" album "LOVE!"Bing Wang won the Best Single Producer Award at the 20th and 22nd Golden Melody Awards respectively.
Had a guest appearance in the movie "Love with Chocolate, Ximending".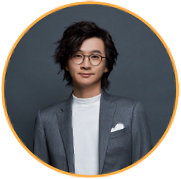 Judge Kevin Lin
Top tier music producer, songwriter, and male singer in Taiwan
Composed over 1000 songs
Participated in the production of more than 100 albums.
Received the Outstanding Artist Award from the SAAANPO,Strategic Alliance of Asian-American Non-Profit Organizations
Currently one of the founders of Beijing Haojuhaoge Music Technology Co., Ltd., General Manager of Ching Tien Music Publishing Co., Ltd., and Associate Professor of Tainan University of Technology.
#ChillNoW Original Music Award
Mentor Review
Well-known Taiwanese musicians such as Realachin, Vincent Fang, Bing Wang,and Kevin Lin are invited to serve as the judges for this event. In addition to cash prizes and CNW crypto-currency, the top 5 finalists will also receive professional advice and guidance from the judges.
Awards
If each contestant's original work is submitted to this event, 10,000 CNW crypto-currency will be awarded for each original song. In addition to cash prizes, the top 5 will also be awarded high amounts of CNW crypto-currencies, allowing creators to step into the crypto world with one click.
Long-term Profit Sharing Plan
After being selected by the judges, the entries will be selected into the [ChillNoW Original Music Library]. In the future, if users of the ChillNoW short video platform choose your original song for short video shooting and receive rewards from other users, you will also get a share of CNW crypto-currency.
Submission Period
Stage 1
Due to COVID-19, the event schedule changes as below
Submission Period: 2021/07/23 ~ 2021/11/22
Crowd Voting Period: APP Launch Date ~ 2021/12/10
Review Period: 2021/11/23 ~ 2021/12/31
Award Ceremony: 2022/01/10 ~ 2022/01/14 (One day will be selected)
Stage 2
Voting Period: ChillNoW App launch date - 2021/10/22
Voting Method:
Must be advanced member of ChillNoW App
Advanced members can vote for multiple different original songs every day, but can only vote for the same original song once a day.
Selection Method
Number of Votes for the composition: 50%
Mentor Selection: 50%
| Ranking | Cash Awards | Crypto Awards |
| --- | --- | --- |
| First Place | 200,000 NTD(Organizer Awards 150k, and mentor additional award of 50k) | 1,000,000 CNW |
| Second Place | 60,000 NTD | 300,000 CNW |
| Thrid Place | 50,000 NTD | 200,000 CNW |
| Thrid Place | 50,000 NTD | 200,000 CNW |
| Thrid Place | 50,000 NTD | 200,000 CNW |
| Forth & Fifth Place | 20,000 NTD | 100,000 CNW |
| Best Composition Award | 15,000 NTD | 100,000 CNW |
| Best Lyricist Award | 15,000 NTD | 100,000 CNW |
| Participation Award | - | 10,000 CNW |
Composition Details:
Musical creation only. Duration of 60-90 seconds.
May be presented in the following ways:

Musical singing (background music, vocal and lyrics)
Pure Musical (background music only)

Rhythmic music with chorus that may involve dancing is preferential
Participants must fill in real information in the entry form, indicate the type of genre, and provide personal contact information and composition.
Participants must ensure that the submitted works are original or representative. If copyright-related issues arise, the original entrant shall be responsible.